ISAW webpage: www.irlen.com/isaw2017
The ISAW webpage on irlen.com houses a number of resources that you can download directly from the site. This includes:
Irlen Syndrome Awareness Week: Do You See It? (poster)
Turn Out The Lights (poster)
Awareness Presentation for Kids and Classrooms (PDF/Powerpoint)
Awareness Presentation for Adult Audiences (PDF/Powerpoint)
Sample Press Release (adjust it for your geographic location and your specific activities) : http://irlen.com/sample-isaw-press-release/
Irlen Syndrome Infographic (Poster and Web)
The Irlen Syndrome Infographic is a great way to share information about Irlen Syndrome, either in poster version or online.
Professionally Printed Parent and Educator Toolkits
The ISF Toolkits are a great way to disseminate information about Irlen Syndrome during awareness week. Toolkits are available to download for free at www.irlensyndrome.org, but if you'd like to have high-resolution, full-color, 8.5" x 11" booklets to hand out at your ISAW event or in your office, those can be purchased directly from ISF. From now thru September 30th, all ISF Toolkit orders will ship free (US only)! International orders of 100 or more Toolkits will also ship free.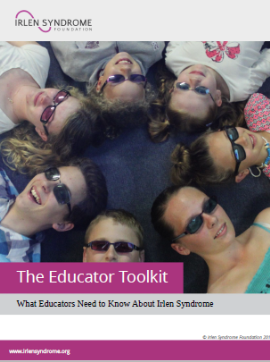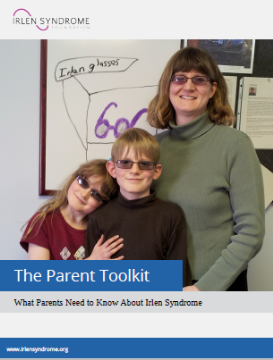 | | |
| --- | --- |
| Number Ordered | Cost |
| <50 | $8.25 each |
| 50-299 | $6.50 each |
| 300-999 | $5.10 each |
| 1000+ | $4.50 each |
Irlen Awareness Bracelets and Temporary Tattoos
Just like last year, an Irlen Syndrome Awareness silicone bracelet will be included with every lens order leaving an Irlen Lab. We've also got temporary tattoos sporting the ISAW logo this year! If you will be hosting an ISAW event or fundraiser, you may contact us with details of your event, and we'll be happy to send you some bracelets and tattoos to give away at your event.